Partner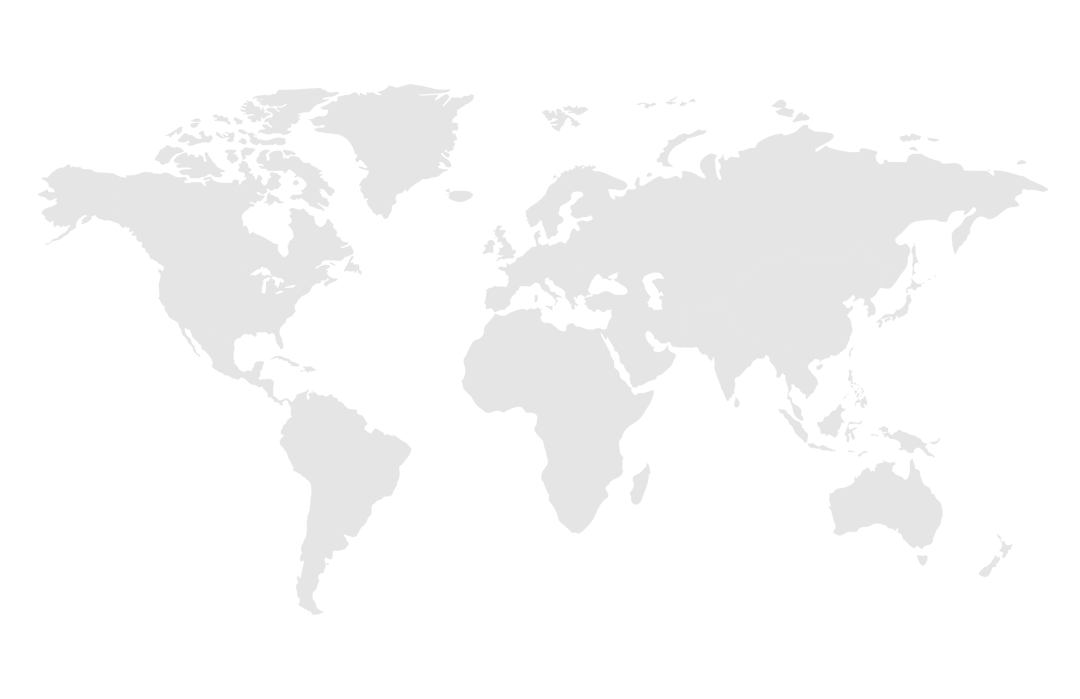 *Las compa?ías aparecen por orden alfabético
Socio tecnológico
África
Norteamérica
Europa
Medio Oriente
Asia
Latinoamérica
Oceanía
Canada

+1 (647) 748-7382
info@petawise.com
www.petawise.com
www.univiewcanada.com

#9 – 1040 Martin Grove Road, Toronto, Ontario, M9W 4W4, CANADA

Petawise Inc. is an importing and master distributor of security products, to the Canadian market.
In our rapidly changing security landscape, many new manufacturers are entering the Canadian market, challenging the status quo and making great strides in the market. Petawise will launch to the Canadian market as the exclusive importers of Uniview IP video technologies.

U.S.A

Uniview

Uniarch

809-594-7269 / 809-591-1858
carolinas@acint.com.do
www.acint.com.do

Calle Leovilda del Villar #30, antigua Mayagüez, Ensanche Ozama, Santo Domingo Este.

Andrickson Comercio Internacional es una empresa dedicada a la distribución de equipos de redes inalámbricas y de valor agregado en equipos de telecomunicaciones, telefonía IP y seguridad electrónica.

(56 2) 2240 75 00
mail@artilec.net
www.artilec.cl

Santa Marta de Huechuraba 6570 Huechuraba - Santiago

La Empresa Artilec nació en 1987 y desde entonces se convierte en el principal proveedor de soluciones de seguridad para personas y empresas, enfocándose hasta el día de hoy en: Trabajar con los principales productores de equipos de seguridad a nivel mundial; Potenciar de mejor manera al equipo profesional que asesora, capacita y entrega soporte a los clientes. Estas dos fortalezas hacen de Artilec una empresa líder en la industria de la seguridad electrónica.Estar siempre a la vanguardia en tecnología ha sido la clave que Artilec ha utilizado durante estos años de trayectoria, tiempo en el cual ha satisfecho, a través de productos de primera línea, las necesidades de los consumidores y clientes que los últimos años ha crecido de la mano de los avances tecnológicos.
Actualmente, Artilec cuenta con despacho a todo el país, donde provee de norte a sur con sus productos y servicios.


+51 983 576 839 / +51 (1) 6657069
admin@caralenergia.com
www.caralenergia.com

Jr. Perez Roca 203, Barranco Lima Perú.

Empresa de soluciones tecnológicas especializadas, generación distribuida y energías renovables.


Bogotá D.C. : 57 + 1 601-2828
Barranquilla: 57 + 5 387-3897
Cali: 57 + 2 379-7265
Bucaramanga: 57 + 7 618-3833
Medellín: 57 + 4 332-6984

Bogotá D.C. : Autopista Norte #103 – 34 Of. 201
Barranquilla: Carrera 53 #100 – 120 Of. 1507
Cali: Calle 5 b4 #36-65
Bucaramanga: Km 02 -176 Anillo Vial Floridablanca – Girón Torre 2 of 328. Parque Empresarial Natura.
Medellín: Carrera 48 #25A Sur – 70. Of.

Geovision es una de las 5 empresas manufactureras de sistemas inteligentes de video vigilancia y control de acceso. Fue fundada en 1998 y desde entonces ha escalado hasta convertirse en líder de una industria que enfrenta grandes retos todos los días.
Geovision de Colombia es la distribuidora autorizada desde el año 2002 y desde entonces hemos acompañado a otros 110 países en su carrera por mejorar la seguridad de las personas y las instituciones alrededor del mundo.

+1 (876) 929-6847
info@guardsmangroup.com
www.guardsmangroup.com

6 Carvahlo Dr, Kingston, Jamaica

The Guardsman Group stands on over 40 years of experience, unmatched technical capabilities and the unwavering belief in the right of safety for all. Each and every day, our matchless range of services puts Guardsman in the lives of people in every corner of Jamaica and throughout the Caribbean. We've pioneered technologies and perfected procedures to give our customers the best solutions for their homes and businesses. As we enter another decade, we continue to be the industry leader. Today, Guardsman consists of 13 companies and over seven thousand talented staffers who are proud to call themselves a Guardsman.


Sede principal Medellín: PBX 57(4) 361 85 85, Fax 57 (4) 361 36 67
Agencia comercial Bogotá: PBX 57(1) 742 24 94 Fax: Ext. 115
Agencia comercial Cali: PBX 57(2) 659 22 64
Agencia comercial Barranquilla: PBX 57(5) 360 20 94, Fax: Ext. 115
Agencia comercial Bucaramanga: PBX 57(7) 700 97 38
Agencia comercial Pereira: Telefax 57(6) 333 68 99
info@laumayer.com
laumayer.com

Sede principal Medellín: Carrera 50C No. 10 Sur- 61
Agencia comercial Bogotá: Avenida El Dorado, Calle 26 Nº 69 – 63 Of. 309 Torre 26
Agencia comercial Cali: AV 4 NORTE No.23N-80
Agencia comercial Barranquilla: Carrera 54 Nº 68 – 196 Of. 10-05, Piso 10 Edificio Prado Office Center
Agencia comercial Bucaramanga: Carrera 27 # 37- 33 Of. 508, Ed. GREEN GOLD
Agencia comercial Pereira: Carrera 13 Nº 15-35 Of. 106, Centro Comercial Pereira Plaza

Laumayer S.A es una empresa siempre a la vanguardia. Nuestros productos y servicios van más allá de comercializar componentes y equipos eléctricos de media y baja tensión, iluminación, redes y comunicaciones, y seguridad electrónica; nuestra experiencia gira entorno a construir relaciones duraderas con nuestros clientes, donde además de brindar asesoría, capacitación y acompañamiento, los apoyamos para que alcancen sus metas comerciales y empresariales. En la actualidad contamos con una cobertura en todo el territorio Colombiano que facilita la entrega oportuna de nuestros productos y soluciones con el respaldo de marcas líderes a nivel mundial.

+504 8874-7290
jrios@sechn.net
sechn.net

Bo. Paz Barahoma 14 y 15 Calle, 8ava avenida, Edificio SEC., San Pedro Sula, Honduras

Confirmarnos como una marca líder y fuerte en el negocio de productos electrónicos de vigilancia digital, solidificando un modelo de trabajo eficaz y del gusto de nuestros clientes.

'+593999936438
info@rigotech.com
https://www.rigotech.com/

Isla Santiago N44-28 y Río Coca.Quito - Ecuador

En RIGOTECH contamos con más de 20 años en la distribución al por mayor, de Sistemas Electrónicos de Seguridad y Tecnología en general. Los productos y soluciones que presentamos al mercado vienen de marcas líderes a nivel mundial, con trayectoria, reconocimiento internacional y con altos estándares de calidad.

(55) 5598 5968 / (55) 5611 11 86 / (55) 5611 1187 / (55) 5615 6104
comprasenlinea@sinpro.com.mx
www.sinpro.com.mx

Av. Revolución 910, Insurgentes Mixcoac, 03920 Ciudad de México, CDMX

22 years in the market of CCTV products and access control.

57-1-6560969
comercial@sautechltda.com
www.sautechltda.com

Calle 52A # 71A-36, Codigo Postal: 111071 Bogota-Colombia

Sautech es una empresa especializada en el desarrollo e implementacion de sistemas de integracion para edificios donde se cetraliza el control de seguridad y servicios basicos de la edificacion, brindado soluciones de control de acceso, paneles de alarma, CCTV, deteccion y extinsion de incendio y Automatizacion, asimismo es distribuidor directo de Uniview con servicio técnico local.

+598 2 908-9846
ventas@svideo.com.uy

Av Yi 1503 – Montevideo - Uruguay

SVIDEO S.R.L. es una empresa fundada en el año 2007, dedicada desde su creación a la importación, distribución e instalación de sistemas de seguridad.
Cuenta con una amplia gama de artículos, tales como cámaras de seguridad, grabadores de video digital (DVR-NVR), video porteros, cerraduras magnéticas, identificadores de huella digital ,controles de ronda, etc. Durante todo este tiempo en el Uruguay, SVIDEO SRL ha trabajado con marcas de renombre internacional.

+52 (55) 12048000 / 01800 5555 832 (TEC)
distribuidores@tecnosinergia.com
www.tecnosinergia.com

Santo Domingo 220, Col. Industrial San Antonio, Azcapotzalco, CDMX, 02760 México. Branches: Guadalajara, Querétaro, Puebla, Veracruz, Merida, Monterrey.

Tecnosinergia es una empresa mexicana innovadora en la importación y distribución mayorista de productos de seguridad y tecnología y telecomunicaciones.

o: 305 885 2656 / f: 305 489 2685 / 52-55-5564-3064
sales@unisolinternational.com
www.unisolinternational.com

Unisol Mexico Tehuantepec 125 Col. Roma Sur Mexico, DF. 06760 Mexico & 8024 NW 90th St. Miami, FL 33166

UNISOL International is a worldwide merchandiser and leading technology solutions provider offering a turn-key approach with a customized, integrated, total solution concept that combines product procurement and a-la-carte professional services.