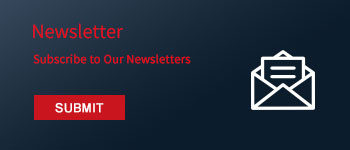 Socio oficial
*Companies are listed from A-Z
África
*Companies are listed from A-Z
África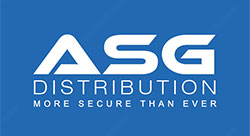 00202 23495290 - 00202 23495291 hotline:16653
info@arab-security.com
www.arab-security.com

4 Dr. Mohamed Awad Street off Makram Ebeid – in front of city center, Nasr City, Cairo, Egypt.

Arab Security Co. was founded in 2007 in Kuwait by group of investors possessed by the spirit of ambition to build entity in the field of integrated security systems in the Arabian Gulf.
Arab security is now one of the biggest companies distributing security systems and surveillance cameras in the Middle East, with a team of more than 300 employees in the gulf and Egypt.
We will do our effort upcoming period to pursue further expansion and spreading.
Over the last 10 years we were able to get many of the leading agencies in the field of security system such as:
Our customers are our partners in success without them there is no value to what we do. So you are on our top priority. We are looking forward to build long term relationships based on mutual trust result of meeting your expectations.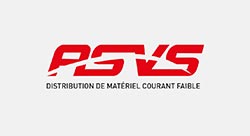 +212 (0) 5 22 931 144
contact@asvs.ma
www.asvs.ma

52 - 54, Residence Ait Abdelmoumen Street N ° 7, Mazola, Hay Hassani 20200 - Casablanca

Value Added Distributor of Low Current Equipment
Created in 2011, ASVS is a Moroccan company, specialized in the distribution of low current equipment.
Our company's strategy is to establish itself as a benchmark in the country in terms of quality, supply and service, while remaining constantly up to date with technological changes in the field of electronic security
Control ofthe implementation deadlines : In collaboration with the various stakeholders of the project, our team makes every effort to ensure full control of the implementation deadlines. To do this, our experts assess the different issues beforehand and advocate the most relevant solutions.
Sustainability of technical performance:
Respecting the quality of deliverables is one of the priorities of the Projects team, whose mission is to ensure, with the sales manager of the sector concerned and the technical department, that the equipment is properly received Required by the customer, technical assistance, programming of the supplied software, and the quality of skills transfer through training.
The coordination of the "human" success of the project is our know-how:
As part of a system deployment, our presence alongside our customer installers seems indispensable and very appreciated. At ASVS, the perception of a successful project requires a very upstream preparation, relevant technical choices and optimal management of the different deployment phases.
To do this, the synchronization of the various internal actors in the company is essential, from the technical to the financial service, through trade, marketing, training and logistics.
Thus, the project team is at the sides of its client and the client until the reception; This support seems to us all the more important as the level of functionality is more and more complex and demanding.
This commitment has earned ASVS the confidence of public and private operators, as well as a clientele of individuals, who all accompany it in its trajectory and encourage it to mobilize for the setting of clear objectives.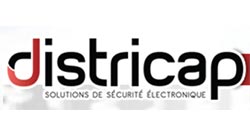 (+212) 5 22 34 10 75/66 39 35
info@districap.ma

DISTRICAP SARL 42, Allée des Sophoras (Ain Sebaa) - 20250 Casablanca

Districap
Importer and distributor of equipment and fire detection and sound detection solution, is one of the leading companies in its field in the market, DISTRICAP is the exclusive importer in Morocco of FINSECUR products certified NF and NE.
DISTRICAP offers its customers a wide range of specific and innovative products that meet their requirements and needs. By training our partners on our products and helping to integrate into their solutions.
Reactive responses and - on measure - contribute greatly to this success in the most varied sectors of activity such as administrations, Schools, Hotels, and public spaces. DISTRICAP stands out for its technical know-how, skills, and experience.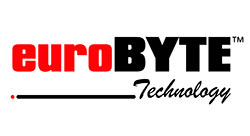 (+27)-112340142
sales@eurobyte.co.za
eurobyte.co.za

Unit 7 Cambridge Commercial Park West 22 Witkoppen Road Paulshof Gauteng South Africa

Eurobyte partners directly with key product vendors in order to offer our system integrators valuable expertise, training, warranty and first line support for applied solutions. Vendor certification is also provided by Eurobyte Technology which assists the credibility of our channel greatly and offers peace of mind to their customers.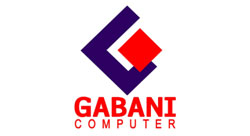 +249912170572
Gabani@gabanicomputer.com
www.gabani.net

1. Khartoum , Baladia Street , Makawi Trading Complex. Fax: 00249 183 746750
P.O. Box: 188 Zip Code: 111 1111-
2. Khartoum , Alwaha Mall , 1st floor

Gabani Is A Family Firm, Establishedin Khartoum, Sudan In 2000 To Provide Wide Integrated, High Quality Computer Hardware And Software Solutions In Addition To Several Other Services Related To This Field.
The Company Launched Its Work In The Sudanese Technology Market With Two Sections; Sales And Maintenance, And Now Days We Are Introducing Our New Department Which Deal Directly With Organizations And Companies Providing Services/goods And Following Up All Logistics Procedures.
However, In A Relatively Few Years, The Company Witnessed A Magnificent Development And Expansion In Its Services To Include A Section For Systems Building And Network Installation That Coincided A Considerable Bign Expansion In The Maintenance Section. The Services Offered By The Company Have Been Widened To Cover Additional Areas Such As:
SALES SERVICES/NETWORK SERVICES/CCTV &ACCESS CONTROL/SERVERS SERVICES/ANTI VIRUSES
Over The Last Few Years The Company Gained A Good Reputation For Importing The Most Advanced Technologies And The Most Famous Good Brands In Computer Technology. All These Techs And Services Are Offered In Real Reasonable Prices.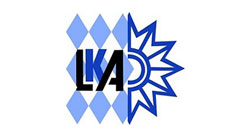 (+237674494949)/(+237694494949)
sales@lkagroupe.com
www.lkagroupe.com

Douala -Cameroun

LKA Groupe est le leader sur le marche camerounais dans la distribution et l instatalation des systemes de surveilance, securite et reseau informatique.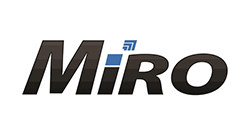 +27 12 657 0960
sales@miro.co.za
www.miro.co.za

Nr 9 Landmarks Avenue Kosmosdal Ext 11 Samrand 0157

Since MiRO distribution was founded in South Africa in 2003, the company has grown to be amongst South Africa's leading distributors of Wireless, Networking, VoIP and IP Video products. MiRO has the experience and a proven track record of supplying powerful, flexible and scalable solutions to our client's communication requirements.
MiRO positioned itself as a responsible supplier to the growing IP convergence industries and focuses heavily on supplying only best-of-breed products, providing strong after-sales service and technical support. MiRO is actively involved in the legalisation and self-regulation of the industries that we serve. MiRO is the market leader in South Africa with regards to local Type Approvals on our equipment, to ensure that the industry has access to a steady supply of legal products. MiRO is a member of the Wireless Access Providers Association (WAPA), a non-profit organisation geared towards issues of self-regulation and compliance, who counts amongst its membership many of the wireless ISPs that operate in the unlicensed ISM bands.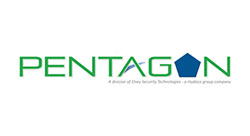 +27 011401-6700
sales@pentgon.co.za
www.pentgon.co.za

27 Greenstone Place Greenstone Hill Edenvale

At Pentagon we are committed to providing quality and innovative security solutions using the latest technology available in the market today. As leading distributors of high end IP CCTV, IP access control, fire detection and public address we are ideally placed to collaborate with installation professionals that demand the best products for their security projects.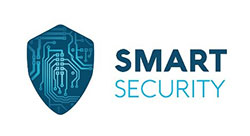 257-75111911
info@smart-securitybi.com
www.smart-securitybi.com

Quartier Industriel, Avenue OUA, Building: Autotech, BP2283, Bujumbura

Smart Security is a security solutions company founded in Bujumbura, Burundi with the aim of being a one stop solution for all electronic security needs. With core values of constant innovation and customer satisfaction, Smart security strives to stay at the front line of security technologies.

页尾_new(162072)NotFound.