파트너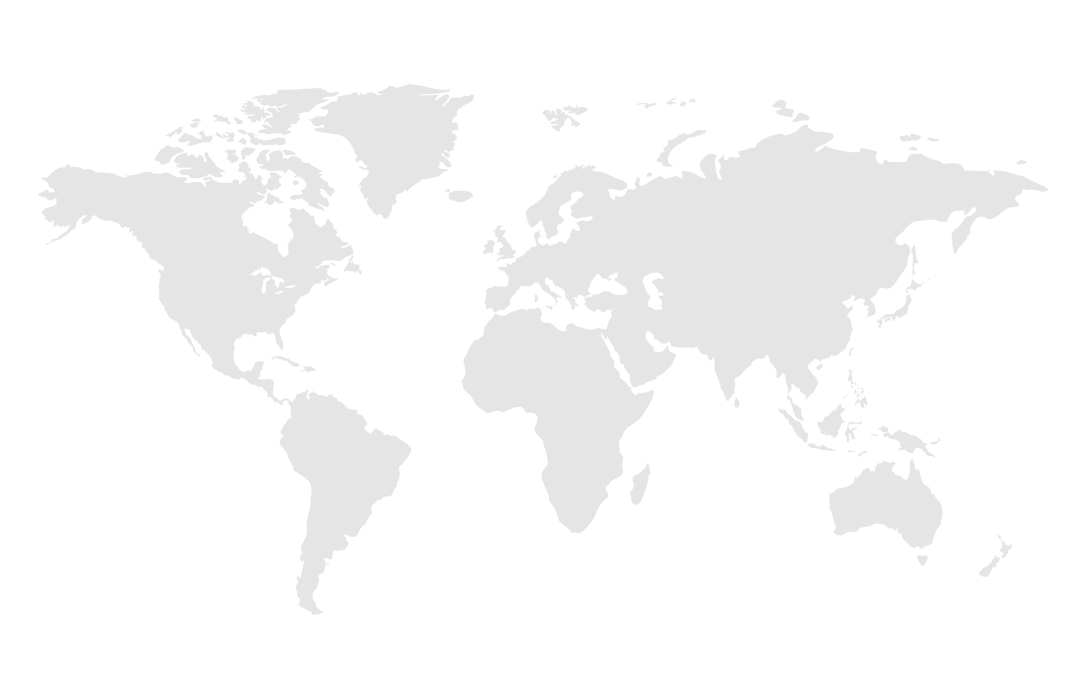 *Companies are listed from A-Z
기술 파트너
아프리카
북미
유럽
중동
아시아
남미
오세아니아
00202 23495290 - 00202 23495291 hotline:16653
info@arab-security.com
www.arab-security.com

4 Dr. Mohamed Awad Street off Makram Ebeid – in front of city center, Nasr City, Cairo, Egypt.

Arab Security Co. was founded in 2007 in Kuwait by group of investors possessed by the spirit of ambition to build entity in the field of integrated security systems in the Arabian Gulf.
Arab security is now one of the biggest companies distributing security systems and surveillance cameras in the Middle East, with a team of more than 300 employees in the gulf and Egypt.
We will do our effort upcoming period to pursue further expansion and spreading.
Over the last 10 years we were able to get many of the leading agencies in the field of security system such as:
Our customers are our partners in success without them there is no value to what we do. So you are on our top priority. We are looking forward to build long term relationships based on mutual trust result of meeting your expectations.

+212 (0) 5 22 931 144
contact@asvs.ma
www.asvs.ma

52 - 54, Residence Ait Abdelmoumen Street N ° 7, Mazola, Hay Hassani 20200 - Casablanca

Value Added Distributor of Low Current Equipment
Created in 2011, ASVS is a Moroccan company, specialized in the distribution of low current equipment.
Our company's strategy is to establish itself as a benchmark in the country in terms of quality, supply and service, while remaining constantly up to date with technological changes in the field of electronic security
Control ofthe implementation deadlines : In collaboration with the various stakeholders of the project, our team makes every effort to ensure full control of the implementation deadlines. To do this, our experts assess the different issues beforehand and advocate the most relevant solutions.
Sustainability of technical performance:
Respecting the quality of deliverables is one of the priorities of the Projects team, whose mission is to ensure, with the sales manager of the sector concerned and the technical department, that the equipment is properly received Required by the customer, technical assistance, programming of the supplied software, and the quality of skills transfer through training.
The coordination of the "human" success of the project is our know-how:
As part of a system deployment, our presence alongside our customer installers seems indispensable and very appreciated. At ASVS, the perception of a successful project requires a very upstream preparation, relevant technical choices and optimal management of the different deployment phases.
To do this, the synchronization of the various internal actors in the company is essential, from the technical to the financial service, through trade, marketing, training and logistics.
Thus, the project team is at the sides of its client and the client until the reception; This support seems to us all the more important as the level of functionality is more and more complex and demanding.
This commitment has earned ASVS the confidence of public and private operators, as well as a clientele of individuals, who all accompany it in its trajectory and encourage it to mobilize for the setting of clear objectives.

(+250) 788307535 / (+250) 788301901
placideu@cotisltd.co.rw / info@cotisltd.co.rw / sales@cotisltd.co.rw / cotisltd@gmail.com
www.cotisltd.co.rw

KN76 st Next Bank of Kigali Headquarter opposite Caritas library

Cotis ltd is a quality driven company offers only the finest equipment available incarefully integrated systems designed to achieve a cos teffective approach to current and future needs.
Established in November 2009, we are a reputable dynamic company and staffed by professionals with hands on experience. The main field of expertise being in security systems from concept to final handover, with after sales service.

(+212) 5 22 34 10 75/66 39 35
info@districap.ma

DISTRICAP SARL 42, Allée des Sophoras (Ain Sebaa) - 20250 Casablanca

Districap
Importer and distributor of equipment and fire detection and sound detection solution, is one of the leading companies in its field in the market, DISTRICAP is the exclusive importer in Morocco of FINSECUR products certified NF and NE.
DISTRICAP offers its customers a wide range of specific and innovative products that meet their requirements and needs. By training our partners on our products and helping to integrate into their solutions.
Reactive responses and - on measure - contribute greatly to this success in the most varied sectors of activity such as administrations, Schools, Hotels, and public spaces. DISTRICAP stands out for its technical know-how, skills, and experience.

+263(4710571)
admin@dmsecurity.co.zw
www.dmsecurity.co.zw

196 Seke Road, P.O Box GT 1873 Graniteside, Harare

DM Security Services is a proffesional Security company committed to providing its customers with the most flexible solutions to meet their security needs involving a combination of products and services.We provide a wide range of security services to meet the many different needs of our clients who enjoy the meticulous attention to detail and the real determination of DM security services not to compromise the safety of our clients or the security of our clients' assests.DM is a wholly Zimbabwean owned company operated by highly skilled personnel with combined experience.

(+27)-112340142
sales@eurobyte.co.za
eurobyte.co.za

Unit 7 Cambridge Commercial Park West 22 Witkoppen Road Paulshof Gauteng South Africa

Eurobyte partners directly with key product vendors in order to offer our system integrators valuable expertise, training, warranty and first line support for applied solutions. Vendor certification is also provided by Eurobyte Technology which assists the credibility of our channel greatly and offers peace of mind to their customers.

+249912170572
Gabani@gabanicomputer.com
www.gabani.net

1. Khartoum , Baladia Street , Makawi Trading Complex. Fax: 00249 183 746750
P.O. Box: 188 Zip Code: 111 1111-
2. Khartoum , Alwaha Mall , 1st floor

Gabani Is A Family Firm, Establishedin Khartoum, Sudan In 2000 To Provide Wide Integrated, High Quality Computer Hardware And Software Solutions In Addition To Several Other Services Related To This Field.
The Company Launched Its Work In The Sudanese Technology Market With Two Sections; Sales And Maintenance, And Now Days We Are Introducing Our New Department Which Deal Directly With Organizations And Companies Providing Services/goods And Following Up All Logistics Procedures.
However, In A Relatively Few Years, The Company Witnessed A Magnificent Development And Expansion In Its Services To Include A Section For Systems Building And Network Installation That Coincided A Considerable Bign Expansion In The Maintenance Section. The Services Offered By The Company Have Been Widened To Cover Additional Areas Such As:
SALES SERVICES/NETWORK SERVICES/CCTV &ACCESS CONTROL/SERVERS SERVICES/ANTI VIRUSES
Over The Last Few Years The Company Gained A Good Reputation For Importing The Most Advanced Technologies And The Most Famous Good Brands In Computer Technology. All These Techs And Services Are Offered In Real Reasonable Prices.

+202 2405 2982/84
mnashar@gtechs.me
www.gtechs.me

2 Gaafar El-Sadik St. Nasr City,11371,Cairo, Egypt

Global Technology Solutions (GTechS) is a value added distributor that provides resellers, VARs and system integrators in Egypt with a wide range of innovative IT infrastructure, physical security and renewable energy solutions, covering technology areas for every part of the business from leading vendors in the world. With a bouquet of premium pre-sales, post-sales and consultancy services, GTechS helps resellers and service companies in providing their clients with richer sets of offerings in optimal quality, maximum profitability and minimal cost."

98 768 946 / 70 936 482
mahmoud.mechmeche@hardybill.com
www.hardybill.com

Km 11 Route de la Marsa, Ain Zaghouan Nord 2046 Tunis

security products distributor since 1998

(+237674494949)/(+237694494949)
sales@lkagroupe.com
www.lkagroupe.com

Douala -Cameroun

LKA Groupe est le leader sur le marche camerounais dans la distribution et l instatalation des systemes de surveilance, securite et reseau informatique.

+27 12 657 0960
sales@miro.co.za
www.miro.co.za

Nr 9 Landmarks Avenue Kosmosdal Ext 11 Samrand 0157

Since MiRO distribution was founded in South Africa in 2003, the company has grown to be amongst South Africa's leading distributors of Wireless, Networking, VoIP and IP Video products. MiRO has the experience and a proven track record of supplying powerful, flexible and scalable solutions to our client's communication requirements.
MiRO positioned itself as a responsible supplier to the growing IP convergence industries and focuses heavily on supplying only best-of-breed products, providing strong after-sales service and technical support. MiRO is actively involved in the legalisation and self-regulation of the industries that we serve. MiRO is the market leader in South Africa with regards to local Type Approvals on our equipment, to ensure that the industry has access to a steady supply of legal products. MiRO is a member of the Wireless Access Providers Association (WAPA), a non-profit organisation geared towards issues of self-regulation and compliance, who counts amongst its membership many of the wireless ISPs that operate in the unlicensed ISM bands.

+20 2 2670 0127 / +20 2 2670 0128 / +20 2 2670 0129
ayman.hussien@original-link.net, technical@original-link.net
yes-original.com

16 Abo Hayan El-Tawhedy St., 7th Zone, Nasr City, Cairo, Egypt.

Original was founded in 1996 with a vision to provide high quality, and reliable Solutions & Distribution to all classes of customers: commercial, industrial, residential & Systems interrogator. We have established partnerships with some of the world leading manufacturers and suppliers of Security and intelligent, Smart Automation equipment. Our highly experienced and dedicated staff complements these products with their expertise and customer focus. Original are deployed all over Egypt within more than 500 reseller over all Egypt .Various industry verticals such as Banks, Government organizations, Oil & Gas companies, Hotels and Malls rely on Original solutions for an unmatched customer experience.
Original is the leading UNV products National distributor in the Egypt. Covering all the Market, our mission is to meet needs and expectations of our customers. Our aim is to be the leading system and service provider and remain the most trustworthy company in Egypt. We are constantly improving the quality and effectiveness of our own work Enhancing Monitoring-Better Security, Better World with UNV Brand.

+27 011401-6700
sales@pentgon.co.za
www.pentgon.co.za

27 Greenstone Place Greenstone Hill Edenvale

At Pentagon we are committed to providing quality and innovative security solutions using the latest technology available in the market today. As leading distributors of high end IP CCTV, IP access control, fire detection and public address we are ideally placed to collaborate with installation professionals that demand the best products for their security projects.

(+27)116560136
waltercampbell@sinogy.co.za / info@sinogy.co.za / rishee@sinogy.co.za / shulibao@sinogy.co.za
www.sinogysecurity.co.za

10 SADDLE DRIVE,WOODMEAD OFFICE PARK,WOODMEAD DRIVE,SANDTON ,JOHANNESBURG 2190

Sinogy Security is a leading importer and distributor of electronic security equipment in Southern Africa. Our company are professional and we always pride ourselves in excellent service and product: Sinogy only partners with proven quality brands Such as Uniview.
Sinogy has two divisions; distribution of security products, Renewable Energy Solar and LED directly to trade clients and a turnkey project management service supporting both project managers and end users.
We only partner with premium product brands and offer advice and support based on technological expertise and experience. All of which is underpinned by a culture of respect, integrity, a commitment to quality. Our clients receive nothing short of a professional and positive business experience.

257-75111911
info@smart-securitybi.com
www.smart-securitybi.com

Quartier Industriel, Avenue OUA, Building: Autotech, BP2283, Bujumbura

Smart Security is a security solutions company founded in Bujumbura, Burundi with the aim of being a one stop solution for all electronic security needs. With core values of constant innovation and customer satisfaction, Smart security strives to stay at the front line of security technologies.

0021671906438 / 0021671906439 / 58532606
commercial@wintek.com.tn / wided.mgaidi@wintek.com.tn / ramzi.khadhraoui@wintek.com.tn
www.wintek.com.tn

10 Rue New Delhi Kheireddine Pacha 1002 Montplaisir

Tunisian company created since 2012 its activity based on wholesaling of most of IT equipments for many brands MSI ,HP, DELL, EPSON, ASUS

809-594-7269 / 809-591-1858
carolinas@acint.com.do
www.acint.com.do

Calle Leovilda del Villar #30, antigua Mayagüez, Ensanche Ozama, Santo Domingo Este.

Andrickson Comercio Internacional es una empresa dedicada a la distribución de equipos de redes inalámbricas y de valor agregado en equipos de telecomunicaciones, telefonía IP y seguridad electrónica.

(56 2) 2240 75 00
mail@artilec.net
www.artilec.cl

Santa Marta de Huechuraba 6570 Huechuraba - Santiago

La Empresa Artilec nació en 1987 y desde entonces se convierte en el principal proveedor de soluciones de seguridad para personas y empresas, enfocándose hasta el día de hoy en: Trabajar con los principales productores de equipos de seguridad a nivel mundial; Potenciar de mejor manera al equipo profesional que asesora, capacita y entrega soporte a los clientes. Estas dos fortalezas hacen de Artilec una empresa líder en la industria de la seguridad electrónica.Estar siempre a la vanguardia en tecnología ha sido la clave que Artilec ha utilizado durante estos años de trayectoria, tiempo en el cual ha satisfecho, a través de productos de primera línea, las necesidades de los consumidores y clientes que los últimos años ha crecido de la mano de los avances tecnológicos.
Actualmente, Artilec cuenta con despacho a todo el país, donde provee de norte a sur con sus productos y servicios.


Sede principal Medellín: PBX 57(4) 361 85 85, Fax 57 (4) 361 36 67
Agencia comercial Bogotá: PBX 57(1) 742 24 94 Fax: Ext. 115
Agencia comercial Cali: PBX 57(2) 659 22 64
Agencia comercial Barranquilla: PBX 57(5) 360 20 94, Fax: Ext. 115
Agencia comercial Bucaramanga: PBX 57(7) 700 97 38
Agencia comercial Pereira: Telefax 57(6) 333 68 99
info@laumayer.com
laumayer.com

Sede principal Medellín: Carrera 50C No. 10 Sur- 61
Agencia comercial Bogotá: Avenida El Dorado, Calle 26 Nº 69 – 63 Of. 309 Torre 26
Agencia comercial Cali: AV 4 NORTE No.23N-80
Agencia comercial Barranquilla: Carrera 54 Nº 68 – 196 Of. 10-05, Piso 10 Edificio Prado Office Center
Agencia comercial Bucaramanga: Carrera 27 # 37- 33 Of. 508, Ed. GREEN GOLD
Agencia comercial Pereira: Carrera 13 Nº 15-35 Of. 106, Centro Comercial Pereira Plaza

Laumayer S.A es una empresa siempre a la vanguardia. Nuestros productos y servicios van más allá de comercializar componentes y equipos eléctricos de media y baja tensión, iluminación, redes y comunicaciones, y seguridad electrónica; nuestra experiencia gira entorno a construir relaciones duraderas con nuestros clientes, donde además de brindar asesoría, capacitación y acompañamiento, los apoyamos para que alcancen sus metas comerciales y empresariales. En la actualidad contamos con una cobertura en todo el territorio Colombiano que facilita la entrega oportuna de nuestros productos y soluciones con el respaldo de marcas líderes a nivel mundial.

(55) 5598 5968 / (55) 5611 11 86 / (55) 5611 1187 / (55) 5615 6104
comprasenlinea@sinpro.com.mx
www.sinpro.com.mx

Av. Revolución 910, Insurgentes Mixcoac, 03920 Ciudad de México, CDMX

22 years in the market of CCTV products and access control.

57-1-6560969
comercial@sautechltda.com
www.sautechltda.com

Calle 52A # 71A-36, Codigo Postal: 111071 Bogota-Colombia

Sautech es una empresa especializada en el desarrollo e implementacion de sistemas de integracion para edificios donde se cetraliza el control de seguridad y servicios basicos de la edificacion, brindado soluciones de control de acceso, paneles de alarma, CCTV, deteccion y extinsion de incendio y Automatizacion, asimismo es distribuidor directo de Uniview con servicio técnico local.

+598 2 908-9846
ventas@svideo.com.uy

Av Yi 1503 – Montevideo - Uruguay

SVIDEO S.R.L. es una empresa fundada en el año 2007, dedicada desde su creación a la importación, distribución e instalación de sistemas de seguridad.
Cuenta con una amplia gama de artículos, tales como cámaras de seguridad, grabadores de video digital (DVR-NVR), video porteros, cerraduras magnéticas, identificadores de huella digital ,controles de ronda, etc. Durante todo este tiempo en el Uruguay, SVIDEO SRL ha trabajado con marcas de renombre internacional.

+52 (55) 12048000 / 01800 5555 832 (TEC)
distribuidores@tecnosinergia.com
www.tecnosinergia.com

Santo Domingo 220, Col. Industrial San Antonio, Azcapotzalco, CDMX, 02760 México. Branches: Guadalajara, Querétaro, Puebla, Veracruz, Merida, Monterrey.

Tecnosinergia es una empresa mexicana innovadora en la importación y distribución mayorista de productos de seguridad y tecnología y telecomunicaciones.

o: 305 885 2656 / f: 305 489 2685 / 52-55-5564-3064
sales@unisolinternational.com
www.unisolinternational.com

Unisol Mexico Tehuantepec 125 Col. Roma Sur Mexico, DF. 06760 Mexico & 8024 NW 90th St. Miami, FL 33166

UNISOL International is a worldwide merchandiser and leading technology solutions provider offering a turn-key approach with a customized, integrated, total solution concept that combines product procurement and a-la-carte professional services.