Marsa Katara is an acclaimed restaurant with unique and luxurious dining concept in Doha, which is located in the most prominent location of West Bay in Qatar, Katara Cultural Village. The area of restaurant is a famous tourist attraction that integrates kinds of international arts, culture and foods. Marsa Katara also specialized in international Mediterranean cuisine, which is need to serve many customers from all over the world every day.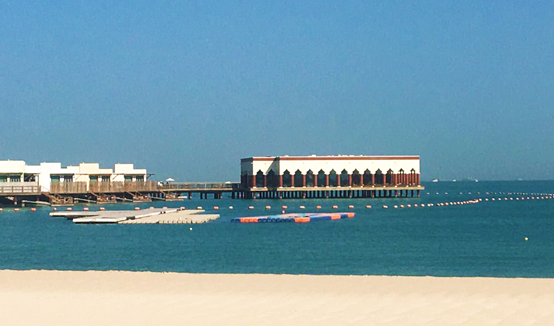 In order to provide a more safe and comfortable dining environment and give customers better experiences, Marsa Katara restaurant has chosen Uniview to solve security problem though its mature surveillance solution. A perfect restaurant not only provides service can taste like the finest dishes, but also provides service can't taste like safety.
The surveillance solution to Marsa Katara restaurant is very comprehensive, cameras are installed in every place such as reception, dinner hall, restricted area, lobbies, kitchen, and exterior wall. Any potential risk would be detected at the first time.
Highlight:
The range of monitoring image is adjustable, which with F2.7-13.5mm motorized zoom lens, to monitor full view of some place rather than a part of it. User can command and dispatch effectively if anything happens.
NVR is very helpful since it can accomplish unified management of all cameras, also has playback and storage function of HD video and picture. Passenger flow statistic function is practical that allow manager to make business decision in time by analysis of time and space.
Doha has been raining a lot as a coastal city, high waterproof of Uniview can easily cope with rainy days. Rain will not affect clarity or damage cameras.
IPC3232SB-ADZK-I0 with 120 dB WDR along with LightHunter enabled to get clear image at strong illumination, which won't miss any information all the time. In addition, it equipped with smart function to respond to intrusion, which can easily distinguish animal from human to avoid error alerts and improve management efficiency.