Description:
Paine is a commune and city located in the province of Maipo, in the Metropolitan Region of Santiago, Chile. The Municipality takes great care of the safety of residents that is why the UNV video surveillance system is now being armed in public space, which greatly facilitates the immediate response and the real recording of the events that occur in the different points of importance. It is the first Surveillance and Monitoring Camera Central of the Municipality of Paine, which will allow observing the points of highest crime occurrence throughout the commune.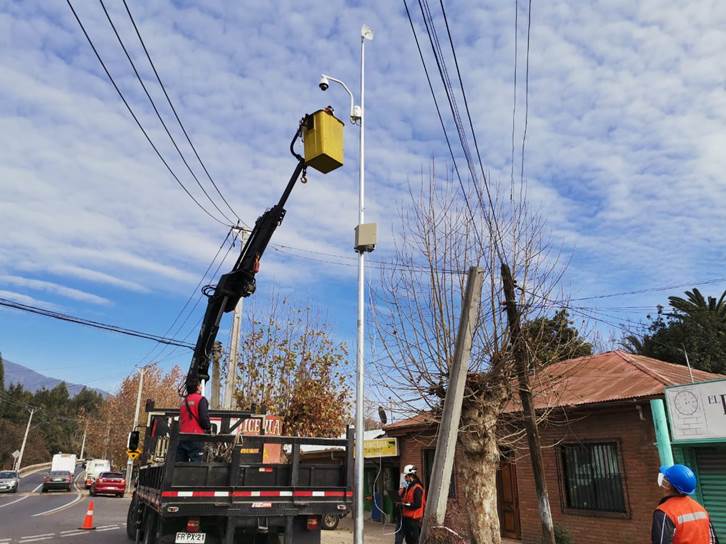 Solution:
With 16X Digital Zoom plus 33X Optical Zoom, IPC6222E-X33UP can detect motion from 2 kilometers away (DORI distance data), helping to capture more details and save cost of installing more cameras while ensuring safety. In addition, with a combination of the functions such as face capture, person counting and automatic tracking, the camera can immediately track the person who triggered the rule after receiving the alarm, ensuring that the tracked object is not lost, which is convenient for management and monitoring. Although at night or in low brightness environment, this starlight camera can still capture movements and events clearly.
In the central monitoring station, the MW-A55-B1 LCD screens can work continuously 24 hours a day and 7 days a week without losing any detail. Also, with wide color gamut, they can display images more colorful, and the 8ms response time prevents image ghosting. At the same time, the screen can reduce the blue light to protect eyes.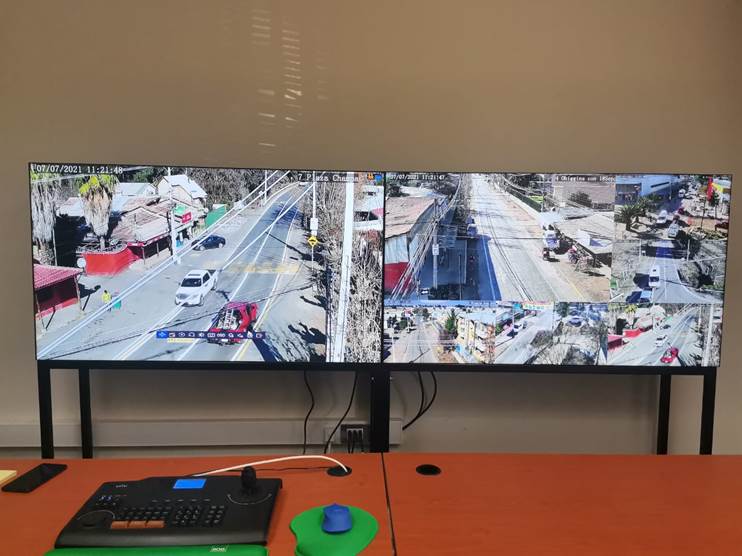 All the armed devices are managed by UNV all-in-one VMS (Unicorn), which allows to manage up to 1,000 devices and 2,000 channels and brings the decoding, storage, transmission and management functions to just one device. It has high compatibility and can manage multiple types of devices, even of other brands, which makes channel expansion possible in the future. Therefore, we consider Unicorn as an important equipment for a complete security solution.
With regard to clarifying the criminal acts and bringing the guilty to justice, the televigilance cameras will be a primary tool for joint work between the Municipality, Prosecutor's Office, Carabineros and PDI, and thus streamline investigative procedures and facilitate judicial work, to through means of proof and to be able to reach the culprits.