Background:
J&T Express is an Indonesian logistics company engaged in the express delivery industry and provide fast, easy, and hassle-free shipping services with efficiency across South East Asia. Founded in 2015, the company is generally engaged in logistics and package delivery. J&T uses automated sorting warehouses in Indonesia and Singapore.
Products line:
Uniview offers a number of different types of display & control products, including LED monitor, smart interactive display, LCD video wall, LED display and professional controllers. A variety of products ensure to provide a total solution in different application scenarios, such as surveillance center, commercial display, and conference room
Solution:
One of the warehouse in Singapore, there are above 200 staffs working here.During the design process, we learned that customers need to focus on monitoring different areas at different time at the same time, and to quickly switch between different modes.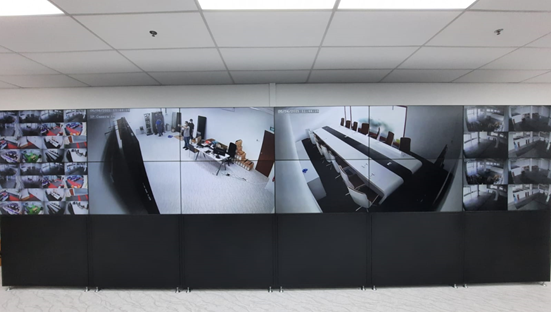 Uniview provide 12 pcs 55 inch LCD video wall with 2 pcs DC5509-E decoder, Uniview free PC software EZStation can connect all CCTV cameras and decoders together and customize different display mode based on the customer requirement, like split and splicing, really easy to use.
3.5mm narrow bezel width, 1 meter height pedestal, the installation is more stable and easy to maintain. Uniview LCD video wall has multiple highlight technologies to present perfect image quality and reduce blue light to protect our eyes.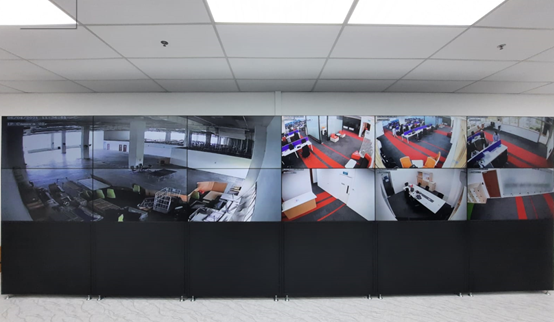 With everyone's collaborative efforts, the project was greatly recognized and received high praise from the customer. This project plays an important role in the promotion of Uniview Video Wall in Singapore.