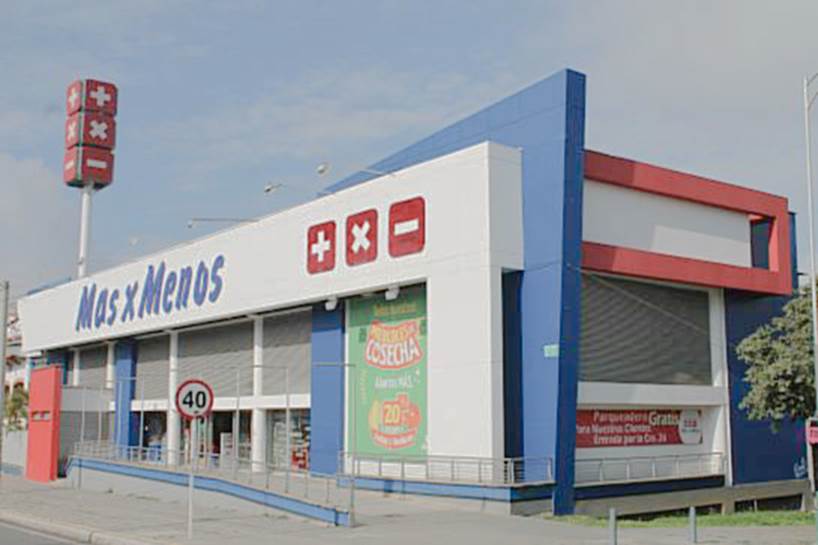 Description:
Mas x menos is a Santandereana company dedicated to the production, distribution and commercialization of food. Thanks to the vision and excellent execution, its market share has grown rapidly over the last 3 years. They have 19 points of sale in the Metropolitan area of Bucaramanga and Barrancabermeja in Colombia. Due to its rapid and continuous growth, Mas x menos found that its security system was on the verge of obsolescence. In other words, due to logistics and expansion needs, the stores were undergoing major renovations. This meant that the cameras that were had at that time had to cover more areas.

Solution:
The Mini PTZ Dome cameras of Uniview IPC6415SR3-X5UPW were implemented because of their high resolution and excellent viewing angles. The function Starlight illumination allows us to have a full-color effect like daylight in a low light environment. This Mini PTZ Dome has the optical glass window with higher light transmittance and IR anti-reflection window to increase the infrared transmittance.
VMS-B180 is an integrated video surveillance platform that can connect and manage many devices at the same time. It's capable of managing the bandwidth of each of the stores so that the image that is transmitted is always stable.
This solution was proposed to give the client the highest cost - benefit without affecting the high quality standards in the images to be taken. Because through this type of solution the different tests can be carried out that leave measurable evidence that the stability of the integration and the implementation responds very well to the 24/7 work demands that are going to be used