In this morning while I was doing some 'light reading', a curbing drunk driving article from Kenyans News caught my attention, the news says, an accident happened on Nairobi highway, at least 18 people lost their lives. And not long ago, two nasty accidents just occurred.
National Transport Safety Authority (NTSA) states, "There has been a spike in road accidents. From January 2022 to June 2022, 1,912 people died in road accidents taking up a 9 percent increase from previous year."
The news broke my heart. The views along Nairobi highway, the scenic landscapes and vast wildlife preserves are breathtaking. But the traffic accidents are brutal and crucial.
Then again, not long ago, I was a part of a team for constructing Nairobi highway surveillance, witnessing the precautionary measures and upgrades that Kenya is willing to take to improve the management of Nairobi highway, There are hopes nonetheless.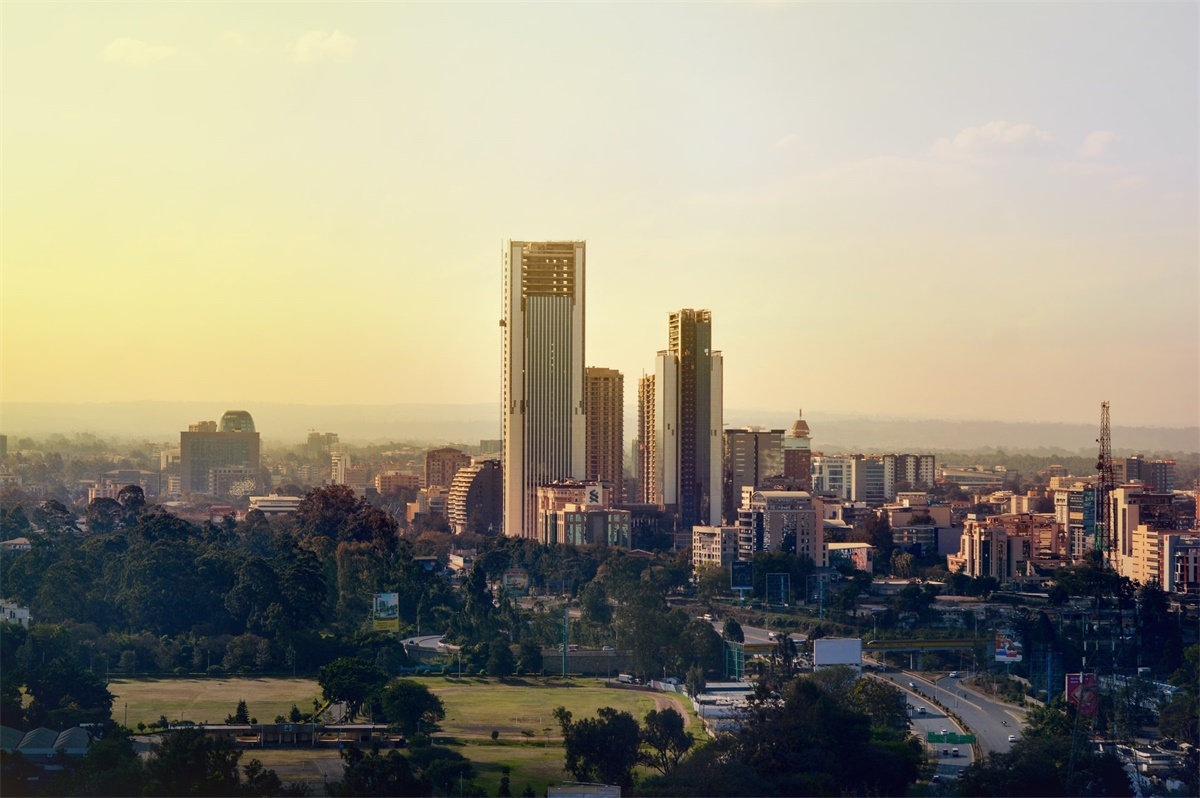 Building from ground zero
Before my team took up on the Nairobi Highway surveillance project, Nairobi highway had zero surveillance equipment, to say the least. Basically, the barely existed security team was operating blindsided. Officers often had to walk along the highway in person, to spot illegal driving and other suspicious activities that was happening on the highway, literally, with their own eyes. On top of that, because the scale of the highway, to manually monitor and spot illegal suspicious activities, covering the entire highway with no external help is like looking for a needle in a haystack.
Considering the fact that Nairobi highway is extremely long, and the almost nonexistence of surveillance system to begin with, Uniview had to build from ground zero. Our team designed a comprehensive and sufficient solution that includes highway surveillance monitoring, toll station entrance monitoring and license plate recognition, an optimized and stable storage system, and a traffic command center. Improving road safety, optimizing traffic efficiency, and reach enforcement disputes minimization.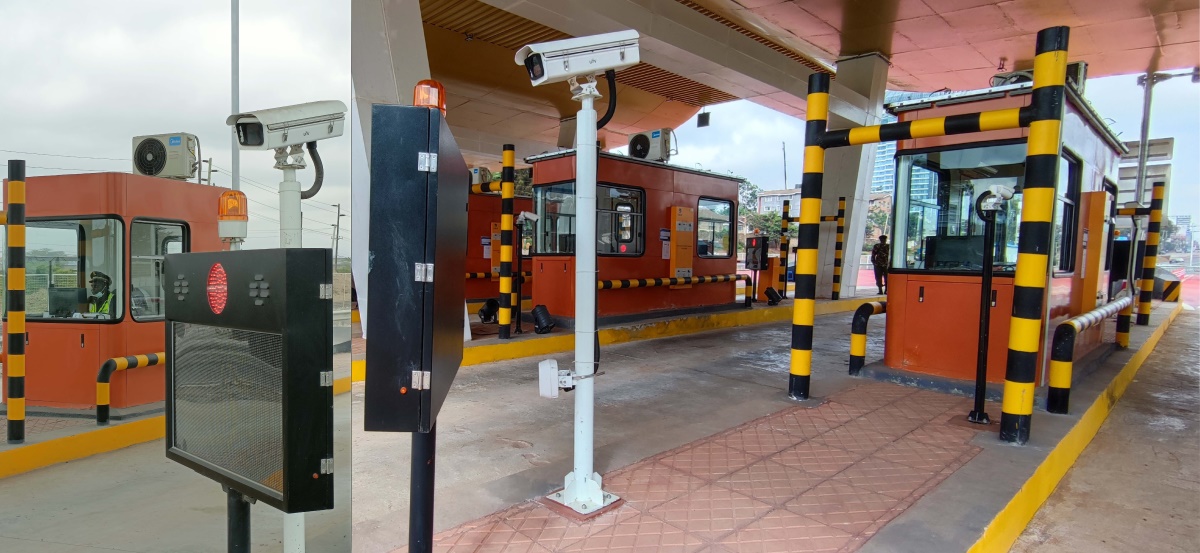 Driver safety ensured
Street monitoring is the fundamental composition of a well-designed highway traffic solution. Speeding vehicles and sloppy driving on highways can cause some serious damage. Some of the drivers on Nairobi highway were very reckless because they know that they wouldn't get caught. To solve this, hundreds of IPC3232SB-ADZK-I0, IPC2A22SA-DZK, IPC2A22SA-DZK were deployed to Nairobi highway installed to highway light poles, to cover the entire road efficiently creating a monitoring that cover almost every corner of Nairobi highway. These high definition cameras are able to capture clearly everything happens on the road. With the help with fast retrieve capacity, activities and accidents once spotted or reported, actions can be taken in a timely fashion. Sometimes, bad driving behaviors keep occurring is because it doesn't have consequences, once drivers learned that illegal and reckless driving will be spotted and punished, I bet, drivers on the highway will be more vigilant and tamed. Road from now on, will be monitored and regulated, every illegal incidents and suspicious activities happen at the highway will be recorded clearly, to say the least. Regulating driving practices and reducing road violations, leads to a safer highway, significantly reduced enforcement disputes.
Enforcement disputes significantly reduced
The 27km elevated highway generate a huge amount of traffic related information that are collected from hundreds of camera devices on a daily basis, data storage system is essential in a case like this. VX3024-V2 and Unicorn were sent to complete the task, they are application-oriented storage products with a reputation strong data stability and data spaces and perfectly cater to the Nairobi highway. Unicorn ensures that, the accumulated video will build a comprehensive data pool to utilize by authorities. With further analysis, the statistics of traffic flow, the estimation of average driving speeds, driving time, the recognition of vehicle types, and queue lengths will be learned, thus laying a solid ground for intelligent transportation services and optimized traffic management.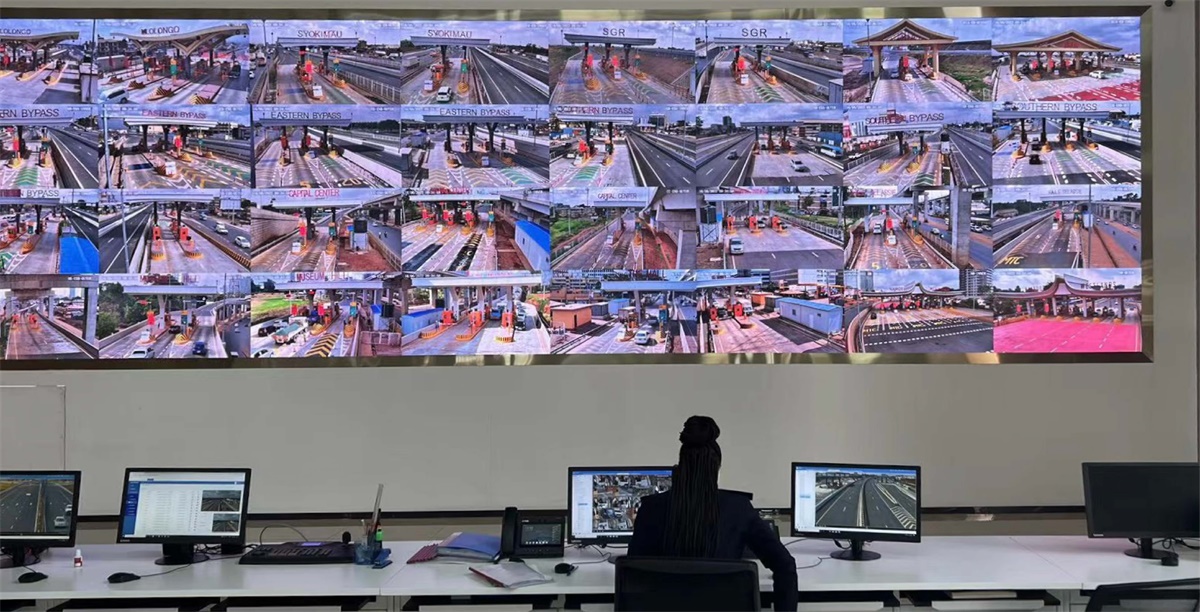 In the Nairobi highway project, we also build a traffic command center. All devices are manageable in the center remotely. The traffic center provides authorities real-time highway status to achieve systematic management, to help making smarter decisions and more efficient enforcement. With the new sufficient command center, enhance safety levels by reducing major accident rate and by ensuring smooth highway management will no longer be an impossible mission.
The investment in the construction of this road has shortened the distance from Nairobi to the International Airport and improved the commuting rate. The toll station cameras at Uniview helps investors effectively manage the operating revenue. Investors can obtain the expected return on investment, provide more jobs, and promote the overall development of the local economy.
Lee, at Uniview, Nairobi
A full time overseas business explorer, a writer, occasionally.