Public & Interior Area

Interior areas such as offices, canteen etc., warehouse and high-security facilities, have different features and monitoring needs. A comprehensive and sophisticated enterprise surveillance solution needs to adapt to different scenes accordingly, so that these areas or facilities can be monitored clearly.
Smart IR
Smart IR is an intelligent IR adaption control technology which can balance the luminance level between distant and nearby area, so that the cameras is able to provide consistently clear image under low Lux scenes.
Smart IR ON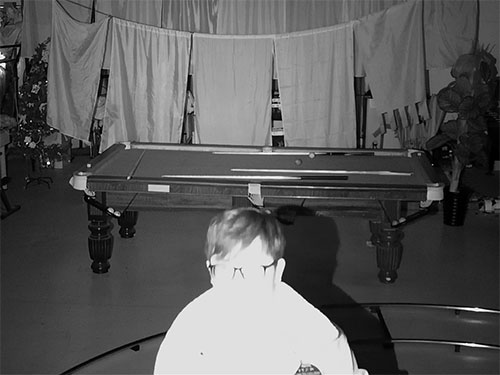 Smart IR OFF
Certain models of UNV bullet cameras with LED Infrared enable the IR illumination to reach up to 200m (656ft). UNV PTZ dome cameras with LED Infrared enable the IR illumination to reach to 250m (820ft), and UNV Laser IR PTZ cameras can even reach up to 500m (1640ft).
UNV cameras can satisfy different illumination requirements for almost any enterprise scenarios application.
Corridor Mode
There is a great waste on conventional 16:9 image display format in terms of long and narrow areas. UNV Corridor Mode helps to effectively reduce invalid monitoring regions and shows more details in the important monitoring area. Both UNV NVRs and EZVMS support live view and playback display in corridor mode.