Background
Uruguay, as one of the leading countries in digital development, attaches increasing importance to security and the facilitation of daily life through technology. In this process, Uniview occupies a very important position. Uniview not only provides a complete video surveillance solution that avoids intrusion, but also plays a critical role in virtual guarding.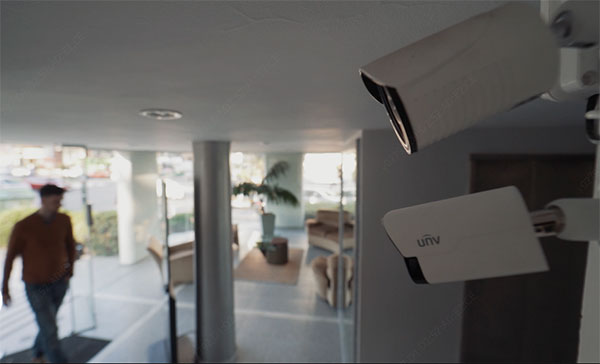 Challenge
Change the concept in Uruguay - the idea that the most effective security measure is physical security. Develop a 24/7 monitoring system with technology to provide safety and comfort. "Virtual guards serve not only as guards, but also provide service to tourists and residents," said the head of the guard program.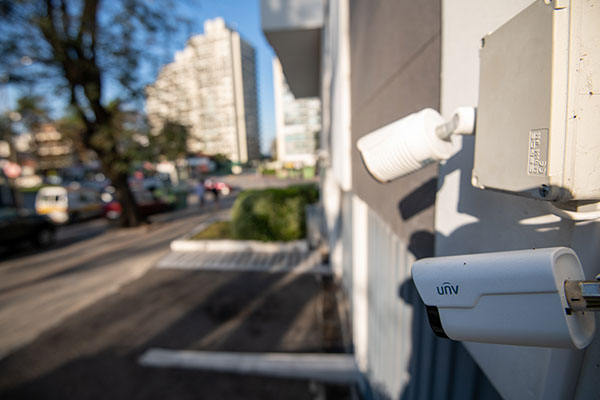 Difficulties
In the early days of the guard project, the system was not stable, and the visualization process was environmentally unstable and intermittent. By changing the hardware to the UNV brand, the problem was reduced by 98% (camera, NVR, XVR, unicorn), leaving only 2% to solve the mobility and quality of two-way audio, which was solved by introducing voice IP audio systems into the project.
Product introduction
In this security project, UNV cameras with different appearances are installed to meet the monitoring needs of different scenes. For example, the mini bullet camera is used to support the monitoring center (IPC2122LR3-PF40M-D). 170 pieces of SMART bullet camera were installed to warn of possible intrusions into the monitoring center (IPC2122SR3-PF40-C). The 2MP camera supports abundant smart functions such as intrusion detection, line cross detection, etc. When someone or a car enters the protected area, an alarm is activated and the guide can easily note the entry. Furthermore, dozens of dome cameras have been installed in the building lobby to perform peripheral equipment and audio control (IPC312SR-VPF28-C and IPC322SR3-DVPF28-C), providing better attention and service to visitors and residents.
In addition to cameras, recorders are distributed in each building to transmit data from four channels to 16 channels (NVR301-04L-P4, NVR301-08L-P8, NVR301-16L-P8) via VPNs. Since analog equipment already exists in some buildings, a UNV hybrid recorder was installed to integrate the resources of the entire system (NVR302-16Q).
ll armed equipment is managed by the UNV All-in-One VMS (Unicorn), a system that manages up to 1,000 devices and 2,000 channels and integrates decoding, storage, transmission, and management functions into a single device. It is highly compatible and can manage multiple types of third party devices, such as access control devices, cameras, network keyboards, alarm devices, DVRs, etc. Besides, it is highly scalable and can expand more storage space, such as IPSAN, expansion enclosures, and other storage devices. That's how we see Unicorn as an important and essential device for a complete security solution.