Uniview provided video surveillance solution for three Hilton hotels and resorts in UAE which are Hilton Hotel and Spa Resort RAK, Hilton Al Hamra Beach & Golf Resort, Hilton Residence and Village.
Hilton resort and Spa in Ras al Khaimah is located on the city's north side, in the Al Maareedh area. The multi-award winning resort provides a leisurely pace of living, sprawled over 1.5 kilometers of private white sandy beach, offering the perfect destination for a family getaway. Hilton Residence and Village is 5 minutes' walk from Hilton resort and Spa in Ras. Hilton Al Hamra Beach & Golf Resort is an eco-friendly hotel located in Al Jazirah Al Hamra area Ras al khaima.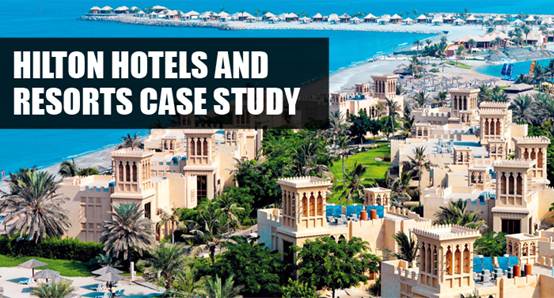 Solution:
Uniview provided whole video surveillance solution for Hilton Hotel and Spa Resort RAK and back-end products for the other two hotels.
In Hilton Hotel and Spa Resort RAK, more than 300 IP cameras are installed not only in public areas like all public entrance and exit, lobbies and reception, vehicle entry and exit, parking area, elevator and staircase, emergency exit but also staff working areas including water tanks, electrical rooms, gas cylinder areas, kitchens , safe, store, archiving and control rooms.
In Hilton Al Hamra Beach & Golf Resort and Hilton Residence and Village, NVR516 and disk enclosures are used to connect and manage Axis cameras, storing videos days and nights.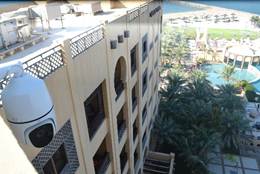 Highlights:
All-weather adopted video surveillance: corridor mode, WDR, anti-corrosion
Corridor mode is supported on Uniview cameras and highly appropriate for hallway monitor application in hotel. Using 9:16 vertically oriented video stream to increase 40% of valuable coverage in longitudinal areas such as corridors or hallways.
In the lobby of hotel, glass doors are always the bright background in the image. Uniview true WDR cameras provide clear image in this scene.
To consider the Hilton hotel is located next to the seashore, Uniview applies anti-corrosion painting powder and surface treatment on cameras, which are also all-weather adopted and can work in high temperature and humidity.
High level data safety: RAID NVR
In order to keep the system working with highest safety level, NVR516 provides redundant power supply in case of electricity failure. For data storage, NVR516 provides different Redundant Arrays of Independent Disks like RAID 0, 1, 5, 6, 10. Even one of the HDD is broken by chance, NVR can prevent the data missing and rebuild RAID in a short time.
High density mass data storage: 90 days 7/24 uninterrupted storage
Built-in 16 SATA interfaces and two mini SAS interfaces for additional disk enclosures, NVR516 provides 7*24 hours, 90 days uninterrupted recording of hundreds of cameras. Such a mass storage makes it possible and convenient to search video and event long time ago.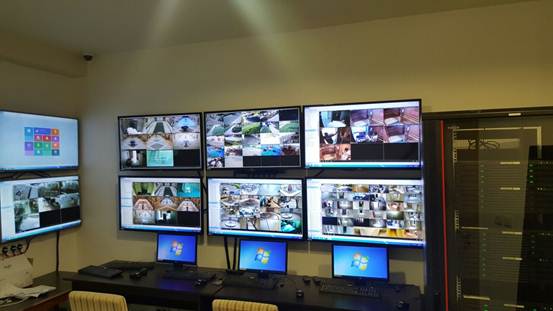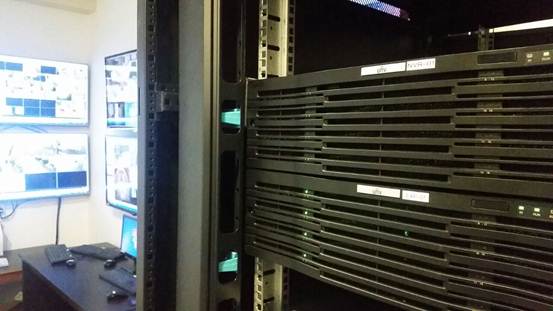 Management ability: up to 500 cameras connection
NVR516 supports 128 cameras input and storage for single NVR. One hotel deploying 4 NVR516 can easily manage up to 500 cameras covered all the areas including reception, lobby, restaurant, square, garden, etc. Guards in the control center watch live view and get each public corner under monitoring. Any event or alarm can be received at first time.
As the world's leading video surveillance solution provider, Uniview is covering more and more industries including world-class hotels, shopping malls, city surveillance, banks, hospitals, educations, factories etc. Uniview will spare no effort on providing high quality products, cutting edge technologies and professional services for global customers.