July 27, 2017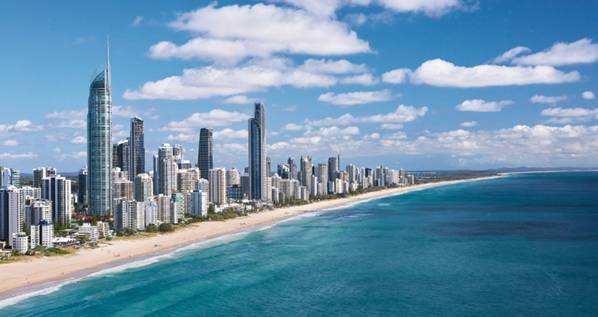 Uniview provided the video surveillance solution for two hotspot venues on the iconic glitter strip of Gold Coast in Queensland, Australia. Latitude 28 Restaurant & Bar, situated in the heart of the world famous Cavill Avenue and in Surfers Paradise and Surfers Paradise Beach Café overlooking Surfers Paradise Beach.
Latitude 28 attracts a more sophisticated clientele, offering modern Australian Cuisine, whereas the Surfers Paradise Beach Café is more casual and laid back. Both of the restaurants previously used dated analogue video surveillance systems and urgently needed to upgrade to benefit from the latest generation high definition easy to use IP video surveillance systems. Uniview was chosen because of its high quality and is perfect for retail solutions with many highlights.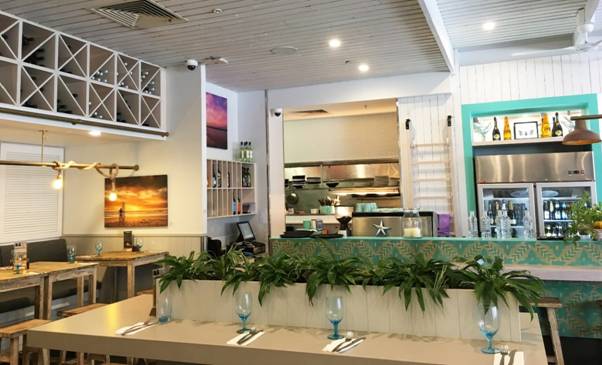 Uniview provided a whole video surveillance solution for Latitude 28 and the Surfers Paradise Beach Café. The owner required a high quality IP solution for the venues, and Uniview ticked the boxes. In Latitude a total of 28 IP cameras are installed throughout the restaurant. These cover entranceways, the bar, seating areas and the kitchen. Likewise in the Surfers Paradise Beach Café cameras are installed, looking at the Café, the bar and back of house areas. The shop owner is now able to log in on his mobile device and monitor both venues, even from home. Now if one of the venues is dealing with a heavier workload than the other, the owner can shift staff between the two. This is a huge unforeseen advantage over the original analogue system that was installed and the quality of the Uniview cameras continues to impress.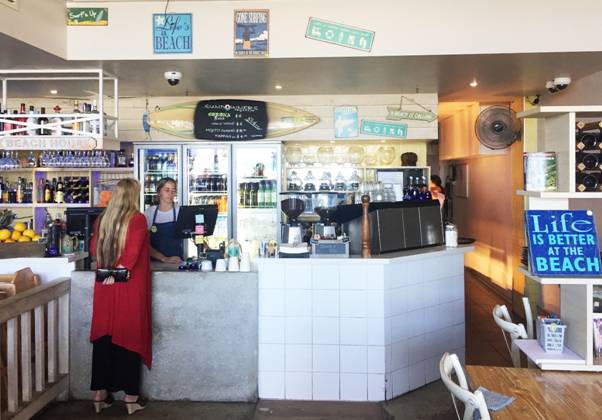 Highlights:
Design - The design of the cameras plays a surprising part. In keeping with the glamour of the Gold Coast. A discrete, yet sophisticated look is achieved. The IPC3234ER-DVZ Vari-focal domes that blend seamlessly with the coastal themed ceilings.
Accessibility – The EZView Mobile App is an essential tool for shop owner when he oversees two successful businesses running in unison. The owner has the control to effortlessly call up high quality live and recorded images which is a distinct advantage.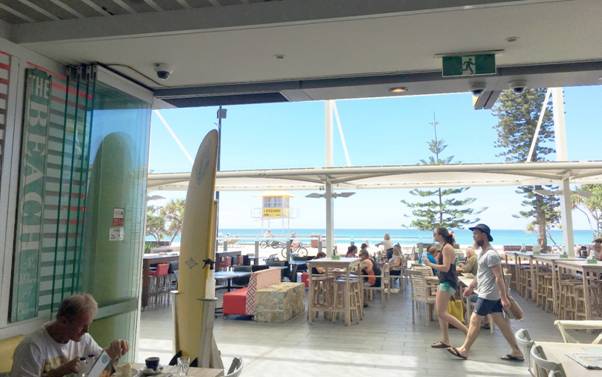 Ease of use – With casual and ever changing staff the surveillance system needs to be simple to use and not require training every time someone else needs access.
Uniview have fine-tuned the User Interface and the companion EZView mobile app to be user friendly and intuitive.
Functionality – The on-board analytics have the ability to save time with features such as Smart Search and Face Detection which is a huge competitive advantage for the business.
A new feature is the Ultra 265 function saving up to 95% network bandwidth and storage space so recordings are stored and saved for longer if required for review.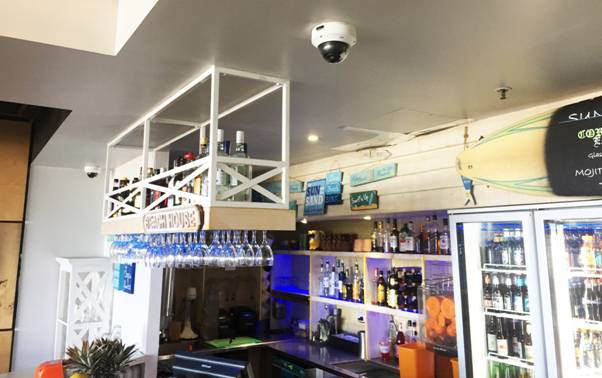 As the world's leading video surveillance solution provider, Uniview is covering more and more industries including hotspot venues, hotels, shopping malls, city surveillance, banks, hospitals, education, factories and so forth. Uniview will not compromise on quality and continue to provide cutting edge technologies for its global customers.