Adhering to the vision of "Unlimited new view", Uniview attended Intersec 2023 in Dubai, United Arab Emirates -- the world's leading safety and security trade exhibition from January 17 to 19, 2023. As one of the companies invited to participate in the exhibition, Uniview has presented new products, cutting-edge technologies and advanced solutions fully demonstrate Uniview's concentrates on technological breakthroughs that push the edge of innovation and invests heavily in research and development, making better products for more users in the world, and protecting a better world.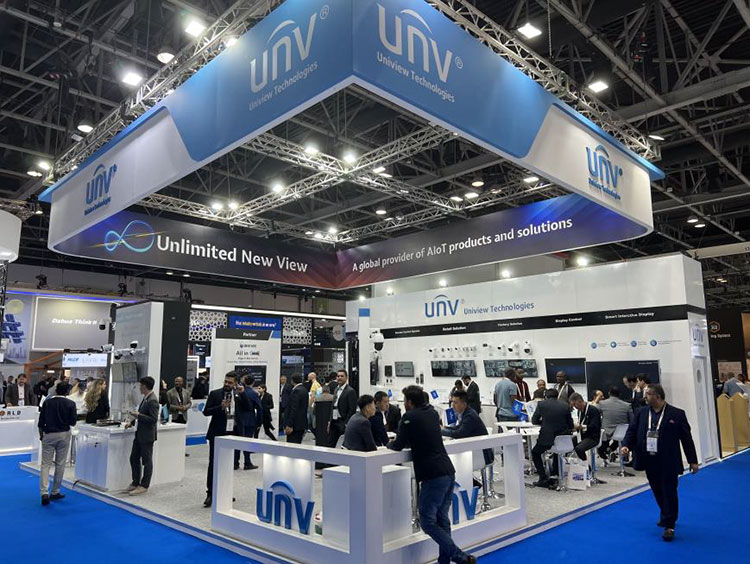 Provide Full Solutions to Meet Security Needs
In the exhibition, Uniview showed advanced products and technologies from front-end to back-end, including IP Camera, NVR, VMS, Storage, etc. VMS server integrates the three functions of management, storage, and media forwarding. It is simple to deploy, flexible to expand, stable and reliable. Storage products with larger capacity bring great performance to optimize CCTV and various storage needs. Meanwhile, the exhibited products include Industrial Park Solution, Retail Solution, Factory Solution, Access Control System, Display & Control System and other products, cutting-edge technologies and advanced solutions. Uniview is devoted to providing complete solutions and products in various scenarios.
New Product Lines to Satisfy New Lifestyles
In addition, in order to develop and produce high-quality displays that are compatible with security products, Uniview have strong R&D team to ensure the innovation and development for display products. In this exhibition, three types of displays were presented: CCTV Monitor, LCD Video Wall, Interactive Whiteboard. The CCTV monitor has a wide viewing angle, while viewers can still have a clear picture wherever they stand, as long as within the viewing angle. Due to the unique requirement of the security industry, LCD panels and power supplies have higher requirements on both resolution and stability to ensure 24/7 hours of long-term operation. Interactive Whiteboard uses a newly designed UI and interactive logic, giving customers an unprecedented experience. The exhibition also showed innovative products and solutions in conference scenarios.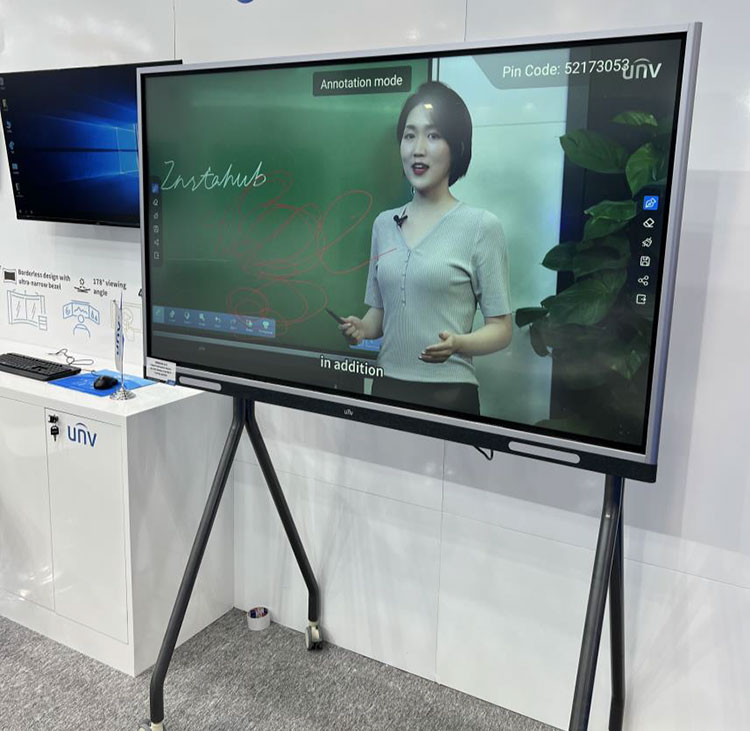 Since the exploration of international market in 2014, Uniview has accumulated strong support from many partners. Uniview's footprint covered many countries in the Middle East market, from Saudi Arabia to United Arab Emirates, from Qatar to Oman, and landed numerous successful projects. In 2022, the launch of Uniview UAE branch office, showed Uniview's strong commitment to the UAE market and demonstrated a rapid growth in this area. With the establish of the new UAE office, Uniview would be able to provide effective and timely technical support to partners, as well as technical support of pre-sales and after-sales.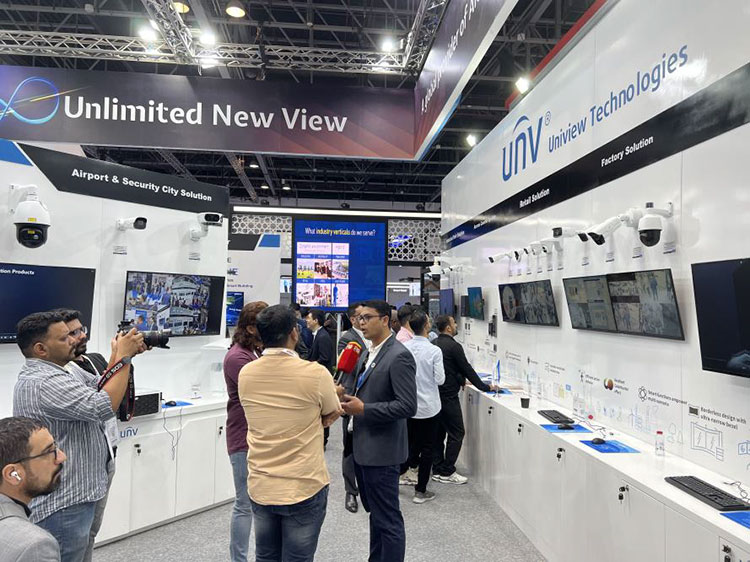 By insisting on high quality and innovation, Uniview pushes the industry to better cater to customer preferences with forward-thinking products, creating products that are tough enough to conquer various adverse environments and sensitive enough to adapt to complex light and network conditions. Uniview's successful debut in 2023 has enhanced the confidence of regional customers in the Uniview and conveyed the concept of the company's win-win cooperation.