Before daybreak on July 29th, 2014, Panda Ju Xiao gave birth to three pandas in Changlong Wildlife World, Guangzhou, China. It is currently the only surviving panda triplet in the world.Uniview provides video surveillance for taking care of the panda cubs, broadcastinglive video to global internet users through Baidu Encyclopedia, CNTV and Changlong official website.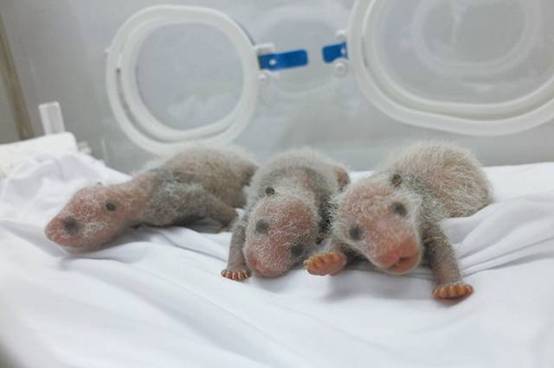 Panda triplets in incubators
24/7 Video Surveillance
Now, experts from China Panda Research Center, along with professional breeder team of Changlong are guarding the panda triplet. Through Uniview's 24/7 video surveillance, they can watch the real-time video of baby pandas in incubators. On August 12, medias from China and other countries watched the real-time video of Ju Xiao and baby triplet. Their current health condition is very good, and three babies' performance was particularly eye-catching.
Ju Xiao comes from the Wolong Panda Protection and Research Center. Changlong built a high standard panda museum. It not only built a tranquil outdoor environment with bamboo, but also built a large indoor hall which equipped with air conditioner and ice machine, constructing an environment the same as its hometown.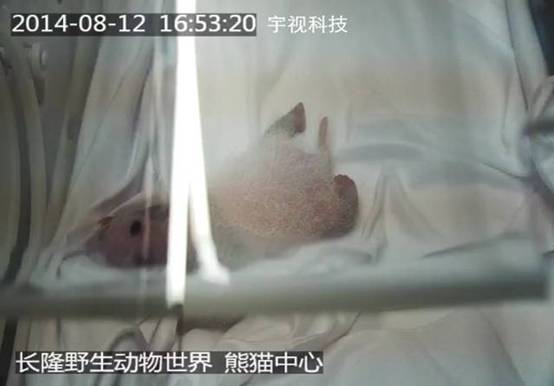 Incubators' worldwide live real-time images
By Uniview's video surveillance and network technology
Technology breakthrough: Breaking boundary between private network and Internet
In addition to provide video surveillance for Changlong such as cameras, platform, storage devices etc., Uniview accessed enterprise private network's video surveillance resources to Internet, breaking boundaries between private video surveillance network and Internet.
Univew applied latest cloud proxy devices, uploadingvideo streams to the public media cloud (Baidu cloud) from private network (Changlong).People could use various mobile devices watching the live video anywhere and anytime.
In this solution, enterprise only required one video bandwidth for internet output bandwidth. And video resources replicated and distributed by public cloud, company do not need additional server and changing surveillance system's configuration. It got the advantage of cloud technology.
Uniivew, as the most innovative company, cooperates with other companies based on CCTV technology and case experience, providing innovative solutions for users and partners. Broad cooperation space of video surveillance industry promoted the progress of better user experience. Uniview cooperates with Baidu and other partners to protect public safety and bring interesting experience for life in the Internet times.