Área comericial

Shopping area is the central area of retail. The surveillance solution should not only monitor overall environment but also the details of every shelf. It helps to reflect the crowd change and detect the abnormal incident.
Fisheye-Heat Map & Dewarping Modes
Fisheye camera is suitable for large, wide areas such as shopping areas due to the fact that it can provide extensive overview with sufficient details. UNV fisheye fixed domes camera supports heat map functions which helps to do business analysis.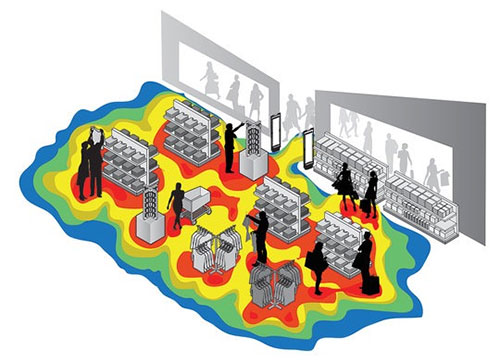 UNV 4K fisheye fixed dome cameras supports ceiling, wall and desktop mounting modes. It provides up to 16 kinds of de-warping modes including panoramic view integrated with UNV NVR and EZVMS.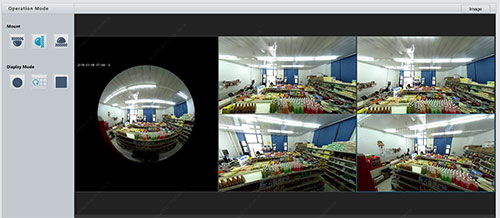 Smart Detections-Intrusion Detection & Crossing Line Detection
Implementing Intrusion Detection in controlled zones such as exhibition areas, enables UNV cameras to protect valuable but fragile goods from thieves or unauthorized entry.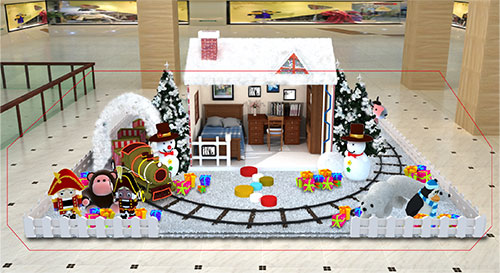 Intrusion Detection
Crossing Line Detection can be deployed at single-direction passageways such as "Exit without Purchase". When UNV cameras detecting a crossing line behavior, they can notify the management center immediately to handle the abnormal situation.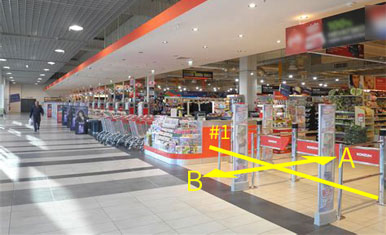 Cross Line Detection
Corridor Mode
Due to the fact that the image would be divided and blocked by shelves, it will cause a great waste on conventional 16:9 image display format in long and narrow areas. UNV Corridor Mode helps to effectively reduce invalid monitoring regions and shows more details in the important monitoring area. Both UNV NVRs and EZVMS support live view and playback display in corridor mode.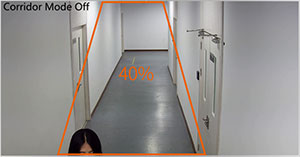 16:9 Conventional Mode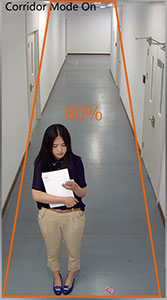 9:16 Corridor Mode